Explore The Local Wineries & Breweries
---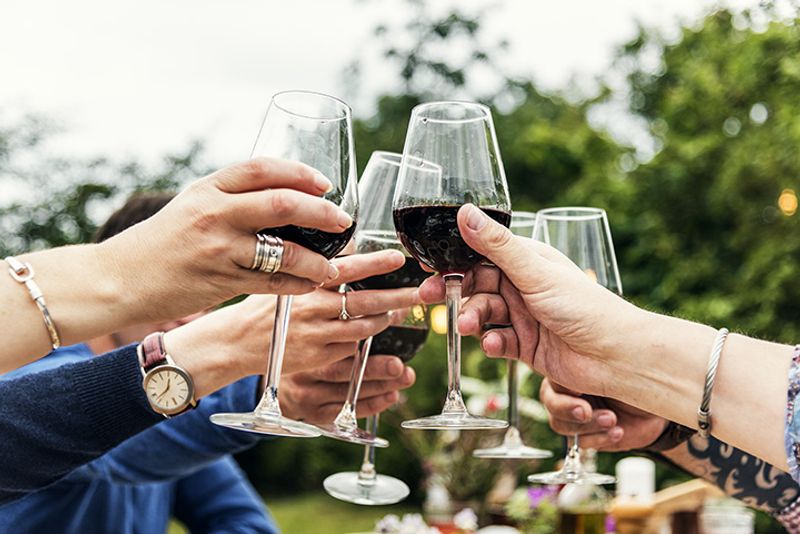 Coloma boasts a colorful history when it comes to making wine and beer. The California Gold Rush brought people of many talents. Winemakers have been here since the heyday of the Gold Rush.
Similarly, breweries also played important roles in Gold Rush-era Coloma. Two breweries thrived behind what are now the brick remnants of the Bell Store, advertising ale and hard cider.
Today, local vintners carry on the winemaking traditions. The Coloma-Lotus Valley has four local wineries producing delicious and affordable award-winning wines. The decomposed granite and well-drained, gravelly soil provide a terroir that is unique to this specific area and very different when compared to Napa's clay soil. It is perfect for growing Bordeaux varietals. However, our unique micro-climate doesn't get too hot or too cold, which is perfect for many different grapes including French and Italian varietals.
A few miles north of Coloma along Highway 49, Hart2Hart Vineyards and Everhart Cellars, a family winery, offers an impressive list of varietals, especially reds. Continuing north about seven miles on Highway 49, you'll arrive in Cool, where right in the heart of town you'll find the new tasting room of the family-owned Rosa-Lucca Estates.
Tucked along Prospector Road on the way to Garden Valley, Jose Wine Caves offers sweeping views of the Coloma-Lotus Valley. The hilltop venue features both estate-produced wines and extra-virgin olive oil. Travel a little farther up the hill to nearby Garden Valley, and you'll find Barmhaus Brewing Company, a small, independent European-style brewery. Relax on the brewery's spacious patio and enjoy crisp, refreshing, and full-bodied choices of beers made on-site.
On Cold Springs Road near Coloma, Gold Hill Vineyard & Brewery sits in the heart of a spectacular vineyard with spectacular views of the Coloma Valley. Award-winning wines and brews are created using both traditional and modern methods. Close by, David Girard Vineyards offers fine wines in a luxurious setting. Most of the 36 acres are dedicated to Rhone varieties.
Most wineries and breweries are open Thursday-Sunday. You can also sample many of the great local wines and brews at our valley dining establishments.