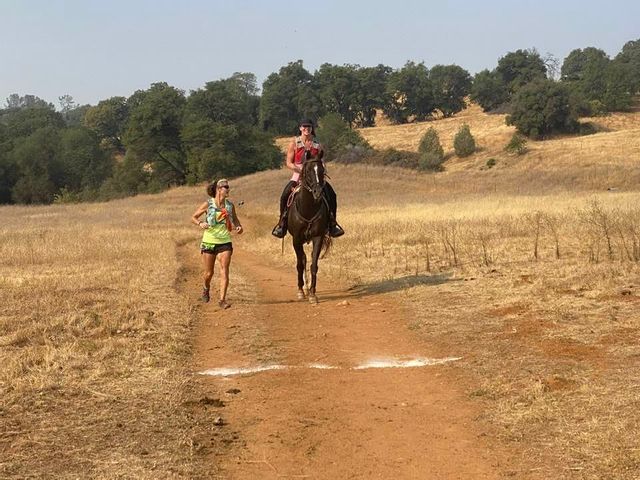 Description
Course: Transverse throughout the many beautiful Olmstead trails. Enjoy both fire
roads and single tract trails. Enjoy the beautiful hidden ponds at any distance you
chose. Challenging to the strong competitor or accomplishment of competing in
the long course or short course. Great for new to Ride & Tie, new horses to
endurance, new competitors, and groups just out for fun not to mention the great
awards!
Ride & Tie or Equathon. Various distances offered and same great fun and best
volunteers! Long and short courses.
Ride and tie: Two people, one horse switching off!
Equathon: One rides, one runs. Team or ironman. Time of Horse pulse
down and runner time combined for finish time.
Location: 7200 St Florian Ct, Cool, CA 95614 Olmstead staging area. Cool, CA
Behind firehouse.
All proceeds are donated. It is amazing that so much fun leads to the many past
donations made possible by participates!
ASRA Cool Event
7200 Saint Florian Court, Cool, CA 95614
2:00 AM PDT
to 5:00 PM PDT
RSVP Required